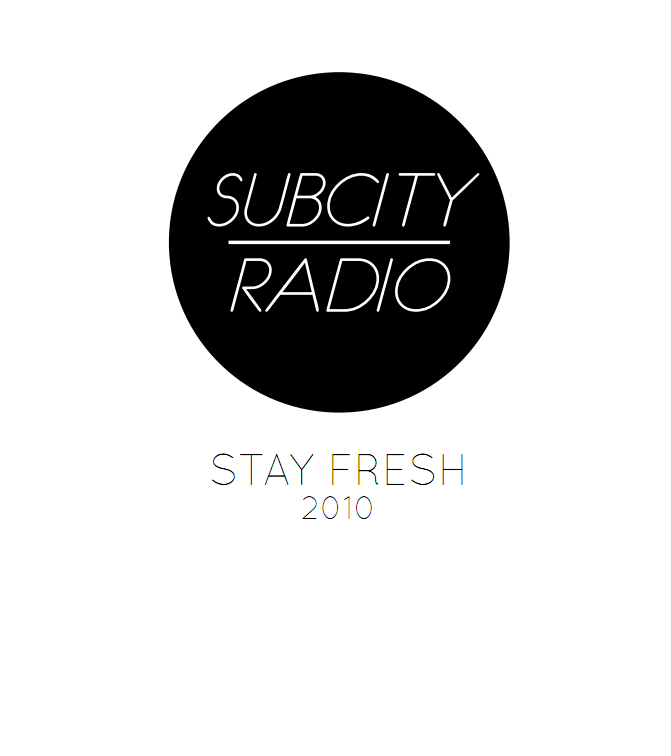 We made a glorious guide to our city of Glasgow over the summer, in time to distribute to freshers arriving at the Uni in September.
The Guide talks about the good and glorious places, people and things to explore in and around Glasgow in an entertaining and inclusive tone, as recommended by the Subcity team. No tourist guide fodder, just genuine gems – the stuff you might otherwise take a good few years to find out about when arriving new to the city.
The aim of giving away such a lovingly crafted bible of advice away for free is to promote the station long-term. The Guide will function as very sticky promotion that freshers will hang onto long after their supply of free biros and keyrings have disappeared down the crevices of their flats. Hopefully once kids realise how much truth speak is in the volume, they'll be converted over to Subcity, attend the parties, apply for radio shows and, eventually, team positions too.
I helped bash out the initial concept & content, and spent two very long nights with Shaun Vitamins meticulously crafting the look and layout of it in InDesign. I wrote an article on throwing flat parties for it too.
It had a small printed circulation of 500, was 56 pages long and printed on uncoated paper, A6 in size, honest & down to earth in tone, illustrated throughout. Distributed for free.
In celebration of the city of Glasgow it featured people like urban explorer Ben Cooper , fan-dans Les Garcons de Glasgow and Rubadub records.
It looked like this: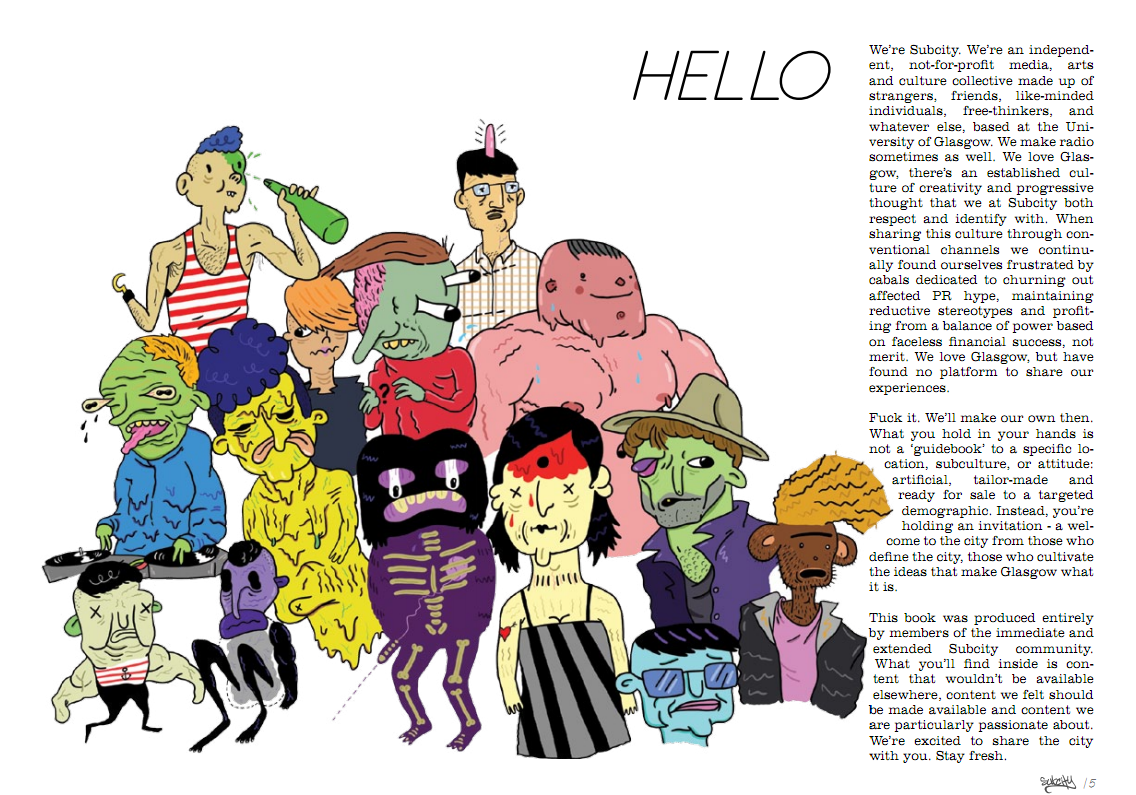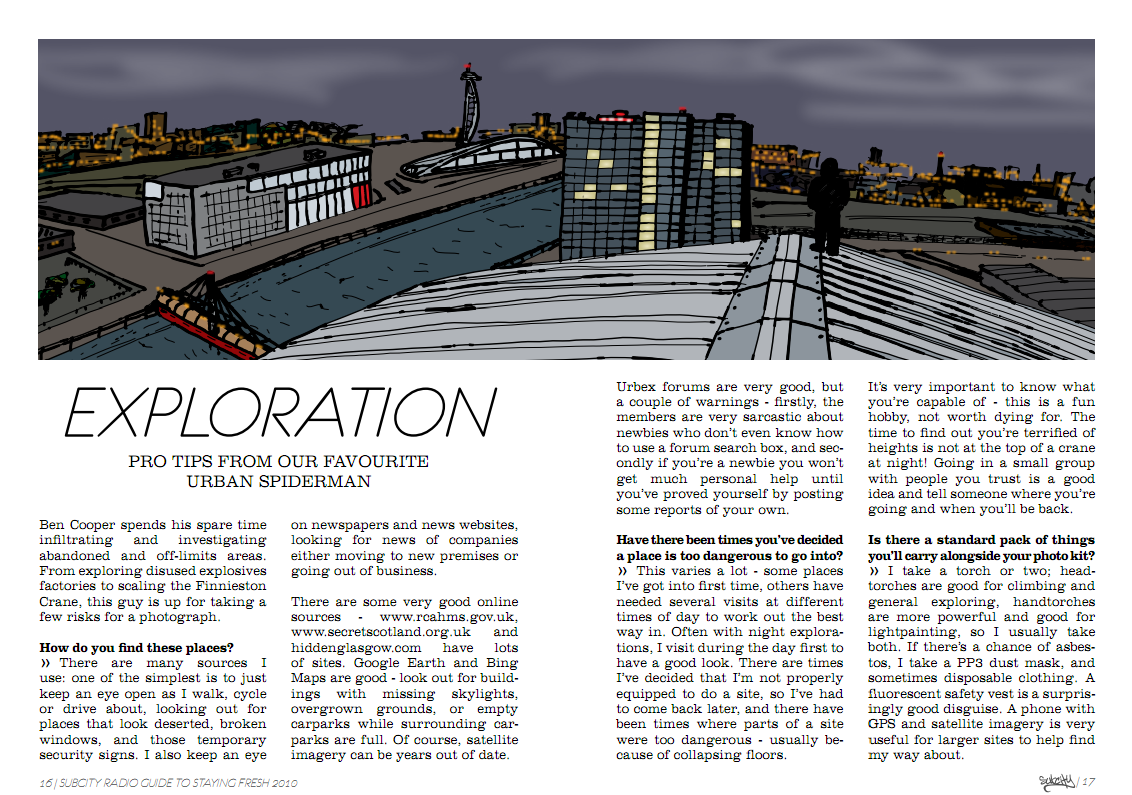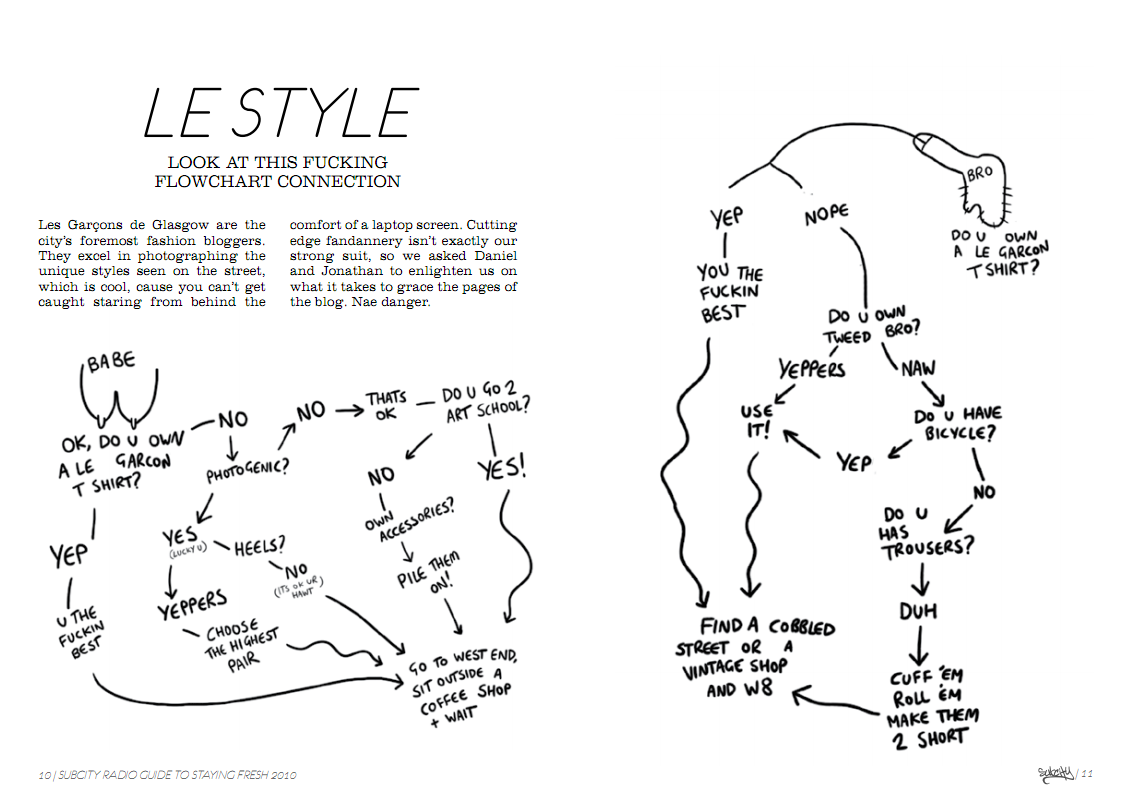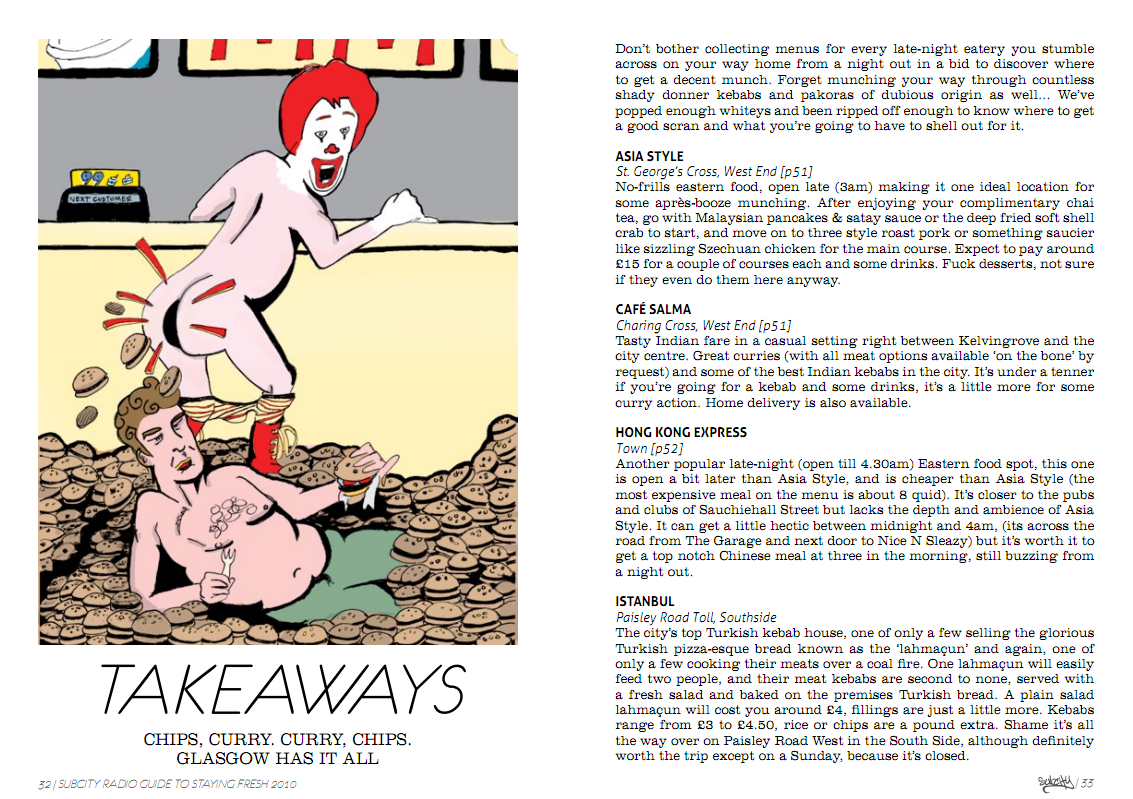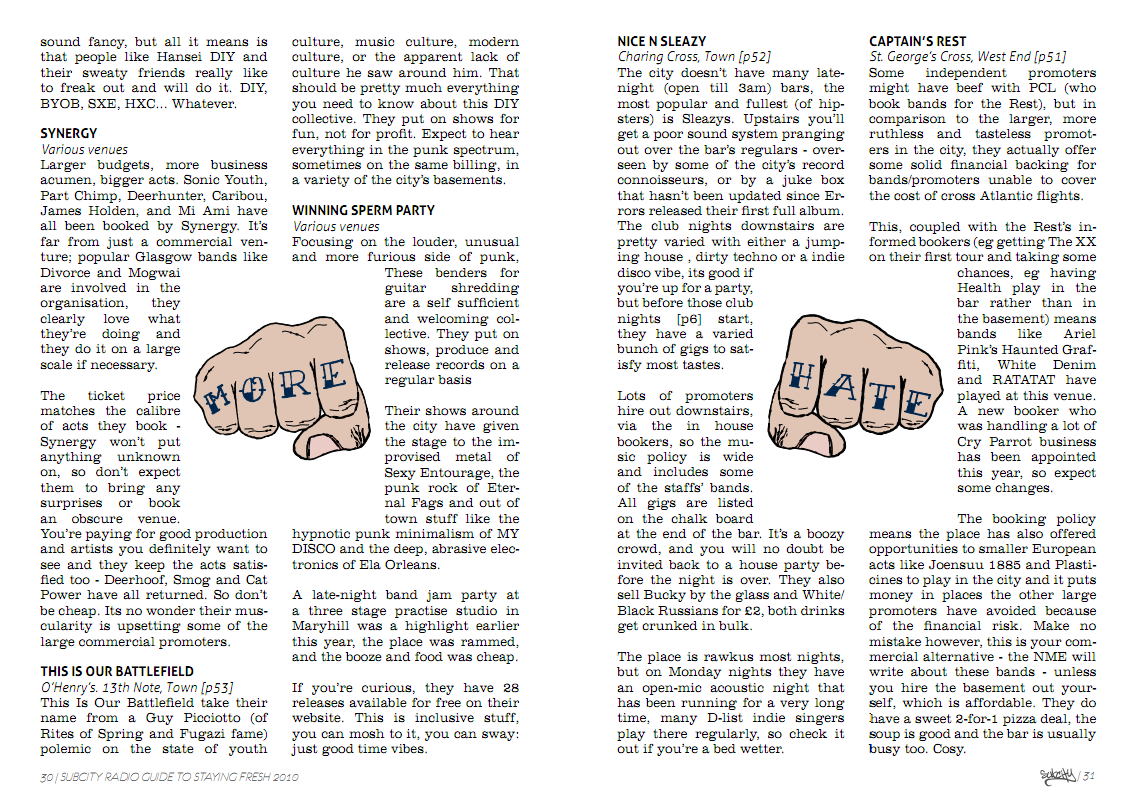 My favourite spreads are Joe Crogan's maps of Glasgow. They divide up the districts of the west-end and city centre into gang colours of 'excuse me's', '£1 vodka crew', 'office tough guys' and 'fake tans', offering a unique neighbourhood guide of insights you won't find on google maps: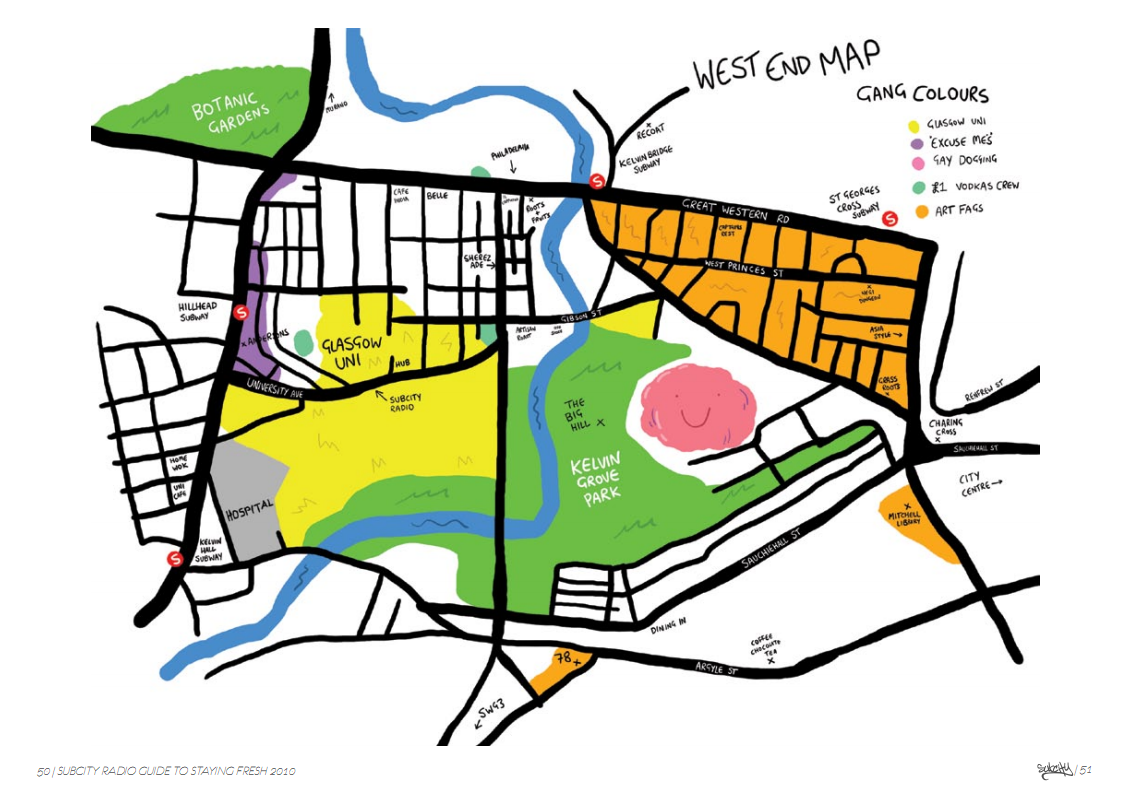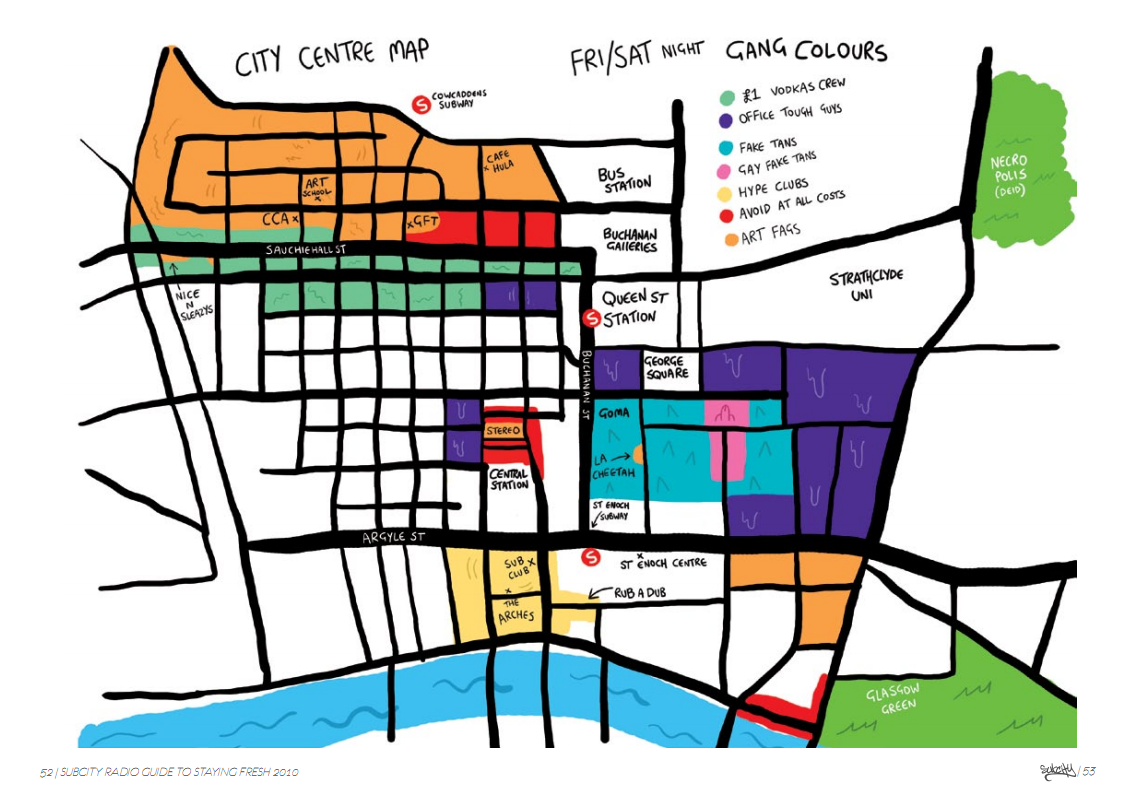 Props to Shaun, Josh, Joe, Phil and Emma for pulling the week of all-nighters doing the copy-fitting, proofing and re-fitting which ended up in the booklet being delivered to our doorstep just in time for distribution, and to everyone else who contributed pieces and suggestions too.
View a pdf of the whole booklet.
---